Meet Dr. Hanian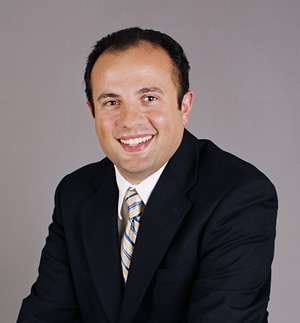 Dr. Hanian is a graduate of Yeshiva University and the University of Pennsylvania School of Dental Medicine. He completed his postgraduate general practice residency at the Department of Veterans Affairs in Philadelphia. He is skilled in all aspects of dentistry including cosmetics, implants, crowns, bridges, and endodontics.
Dr. Hanian uses advanced cosmetic dentistry techniques and the most modern dental equipment to give any patient the perfect smile that looks and feels natural. He is known for his diligence & precision in improving teeth in as little as a few hours. He is focused on building a solid practice based on the fundamentals of excellent dentistry. His soft touch and pleasant demeanor make any patient feel comfortable while receiving dental treatment.
In order to provide his patients with the highest quality of dental services, he strives to stay abreast of the latest technologies and the new treatments. He attends a variety of dental continuing education courses throughout the country.
Dr. Hanian's practice mission is "to provide the highest quality of dentistry in a pleasant environment, while achieving great esthetic results."